Working in conjunction with a local designer, La Petite Trousseau is proud to announce "Cori Nicole Jewelry".

I am so excited to have formed a partnership with them to offer you reproduction jewelry to go along with your Titanic and Edwardian Clothing.

Cori Nicole Jewelry is handcrafted jewelry with the utmost attention paid to the smallest details!! Genuine gemstones, Sterling Silver findings, freshwater pearls and Gold Vermeil (14kt gold over sterling silver) are just an example of the finest materials that are used in creating these period pieces. They are like miniature works of Art!!

Gladiator Reproductions and another Edwardian reproduction set will be posted shortly!! You won't want to miss these fantastic originals!!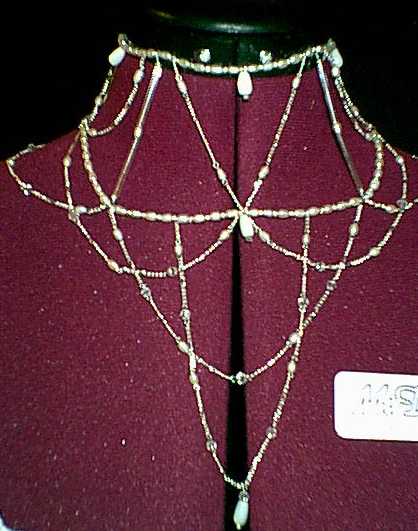 Left: Reproduction of the My Fair Lady
necklace worn by Eliza to the Royal Ball.

Right: Titanic Eternity Gown Necklace and
figure 8 pin for front of gown.

Both of these creations are just an example
of the quality of work they can do for you!!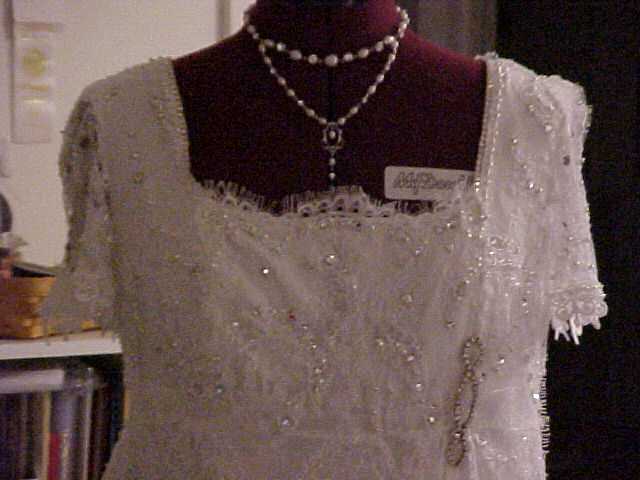 To contact Cori Nicole Jewelry for an estimate, question or for more information please click here.
Copyright 1999-2009 The Costume Mistress
All contents, images, text, and site design are the property of The Costume Mistress and as such, they may not be copied or re-used, changed or posted in any form without the express consent.
For questions regarding Copyright, please email: thecostumemistress@gmail.com